Couture hats for all occasions
Hats you can't find anywhere else...
Monique is a MA London College of Fashion womenswear graduate, her approach to hat design is adventurous, experimental in materials, construction and colours. Since starting Monique Lee Millinery in 2013, her designs have been featured in over 200 covers and editorials: VOGUE, Vanity Fair (Emma Watson, shot by Tim Walker, March 2017, and Kate McKinnon, shot by Annie Leibovitz, Nov 2017), L'Officiel, Schön!, Tatler, Hello!, AnOther, Hunger, House of Coco, Design Scene, The Protagonist, Superior, The Guardian, The Independent, Evening Standard, Sunday Times, Royal Ascot Official, Channel 4 Racing and many more.
She has collaborated with many prestigious partners such as Dorchester Collection Coworth Park Hotel and Spa, Birmingham City Council for Chelsea Flower Show, Le BHV MARIS. Her hats were also showcased at London Fashion Week, Copenhagen Fashion Week, Shanghai Fashion Week, Sotheby's London, the Louvre, and EXPO Milano. Throughout her journey with Monique Lee Millinery, she has met and worked with many incredible talents. In 2014, she founded X Terrace fashion platform to help EU fashion talents to involve in paid fashion projects with overseas clients. She is the curator for the London Hat Week exhibitions since 2015. And she has also recently become one of the 8 official milliners among the amazing Philip Treacy OBE and Stephen Jones OBE for Royal Ascot Millinery Collective 2018. This year, she was also commissioned by 20th Century Fox to create 20 hats to represent the unique characters in the celebrated film The Greatest Showman.
Monique Lee Millinery for Royal Ascot Millinery Collective 2018 | Image by Ascot Racecourse and Fenwick
Monique Lee Millinery hats in Scala Regia Magazine issue 4 with Dior sunglasses, Antonio Marras fashion and Roger Vivier shoes. Photographer Maria Rita. Editor-in-Chief Diogo Mayo.
Monique Lee Millinery for Vogue Arabia March 2018 styled by Claire Carruthers
Monique Lee Hat featured in X Terrace Fashion Platform VMe Shanghai Fashion Week campaign. Photographed by Kari Sverriss.
X Terrace Project, VMe x Monique Lee Millinery, and Shanghai Fashion Week Campaign, Photographed by Kari Sverriess
Monique Lee Millinery hat "Mia" featured in Hunger Magazine styled by Veronique et Charlotte
Monique Lee Millinery hat commissioned for Vanity Fair November 2017 issue. Cover star: Kate McKinnon Photographer: Annie Leibovitz Fashion editor: Jessica Diehl
Monique Lee Millinery hat in Institute Magazine photographed by Mateusz Frycz
Monique Lee Millinery hat commissioned for Swarovski Salt magazine cover story styled by Katie Felstead
Monique Lee Millinery black veil featured with VERSACE dress and earrings in UNA magazine
Monique Lee Millinery veil with Chanel watch necklace and coat worn by Italian actress Roberta Mattei in Luxury Files magazine Sunmmer 2016
Monique Lee Millinery hat featured in Blanc Magazine styled by Oliver Vaughn
Monique Lee Millinery headpieces and Veil in Schön! Magazine editorial
Monique Lee Millinery hat featured in Blanc Magazine styled by Oliver Vaughn
Monique Lee Millinery Veil in Schön! Magazine editorial
Monique Lee Millinery hat for Faye Marsay in The Protagonist Magazine
Monique Lee Millinery headpieces and Veil in Schön! Magazine editorial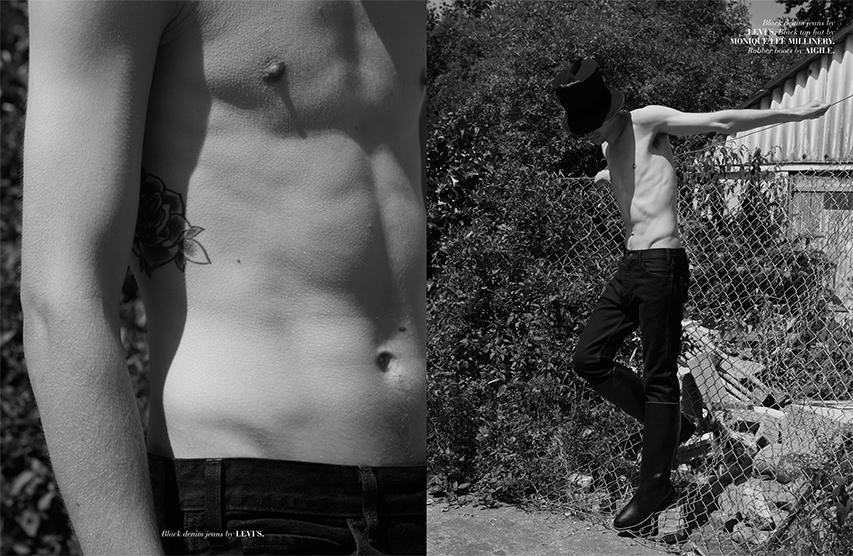 Monique Lee Millinery hat in Schön! Magazine editorial
Monique Lee Millinery headpiece in Schön! Magazine editorial
Monique Lee Millinery headpiece in Schön! Magazine editorial
Rosie Day wears Monique Lee Millinery top hat in Protagonist Magazine
Monique Lee Millinery hats in Schön! Magazine editorial
Monique Lee Millinery hat in Schön! Magazine editorial